Home American British Italian Japanese Our Shop
Circle V Garage, located in Linwood, Kansas, is the home of Jim and Joan Vandergriff's motorcycle collection. With more than 30 British, American, Japanese, and Italian motorcycles, this collection features a variety of bikes from the 1917 through 2006.
Meet Jim (on his 1975/1969 Norton Fastback, picture by Nick Vedros):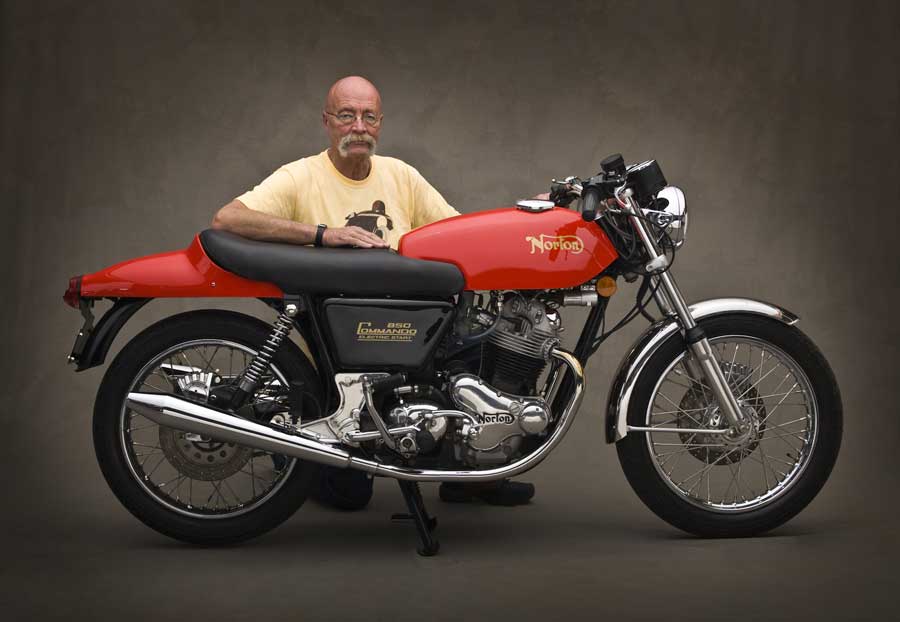 and Joan (on her nearly finished custom Norton)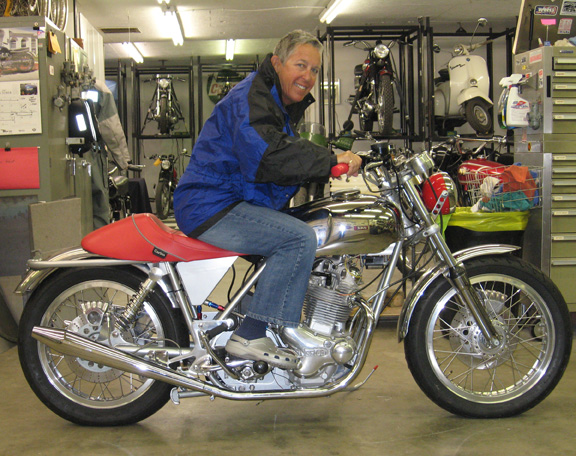 We hope you enjoy visiting our website. If you're in the area, we hope you'll stop by Circle V Garage's shop for a visit. We're about 30 minutes west of Kansas City, our coffee is always on, there are cold drinks in the frig, and we welcome visitors.
This year, tired of jamming bikes into our old trailer, we purchased the ultimate "toy hauler," a Pace American 44' race trailer with living quarters. We can now haul as many bikes as we wish, and the living quarters take the hassle out of finding a motel each night. If you see us in a Wal-Mart parking lot, be sure to stop and say "hello."
This site is a member of WebRing. To browse visit here.